About Dental Implants
Implants act and feel just like natural teeth!
Dental implants are the modern method for replacing missing teeth. These are lifelike artificial teeth that permit you to talk and eat comfortably – and to smile with confidence. If you have teeth that are missing or are beyond repair, then you really should consider implants.
Expertise you can depend on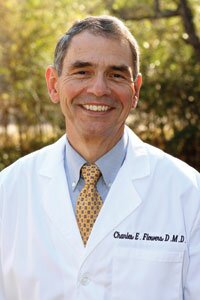 The implant procedure is both safe and comfortable. Dr. Charles Flowers can perform the entire procedure in the convenience of his office. He is well equipped and fully trained to perform the various advanced dental procedures done with implants.
Dr. Charles Flowers has over 25 years of experience working with dental implants. Over the decades he has developed a special interest in implant dentistry. He's completed many courses in implant dentistry and is extremely skilled and knowledgeable in his craft. Whether you need just a single tooth replaced, extensive teeth replacement, or a full-mouth reconstruction, Dr. Flowers will do the job right.
What is a Dental Implant?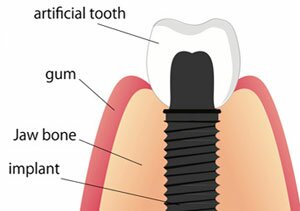 A dental implant is a high-tech artificial tooth. It is made of a safe, biocompatible substance and is the "gold standard" among dentists when it comes to replacing missing or badly damaged teeth. Implants can improve your appearance and give you more confidence, as well as allow you to chew better.
Just like your natural teeth, a dental implant has a root — a titanium post — and a crown; in this case a fabricated porcelain one. The implant is placed first and then the crown is placed after the implant has integrated (healed) into your jawbone. It is the closest thing to a natural tooth available in modern dentistry today.
Treatment options for missing teeth using implants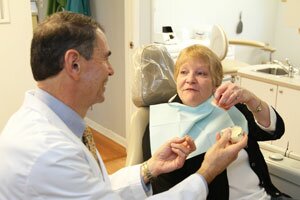 Dental implants are one of the most flexible, natural-looking ways to enhance your smile. Below are some examples of the numerous possible treatment combinations available when utilizing lifelike dental implants.
Learn More: Options for Missing Teeth
To make an appointment, call 803.787.6646 or click here to request an appointment online.